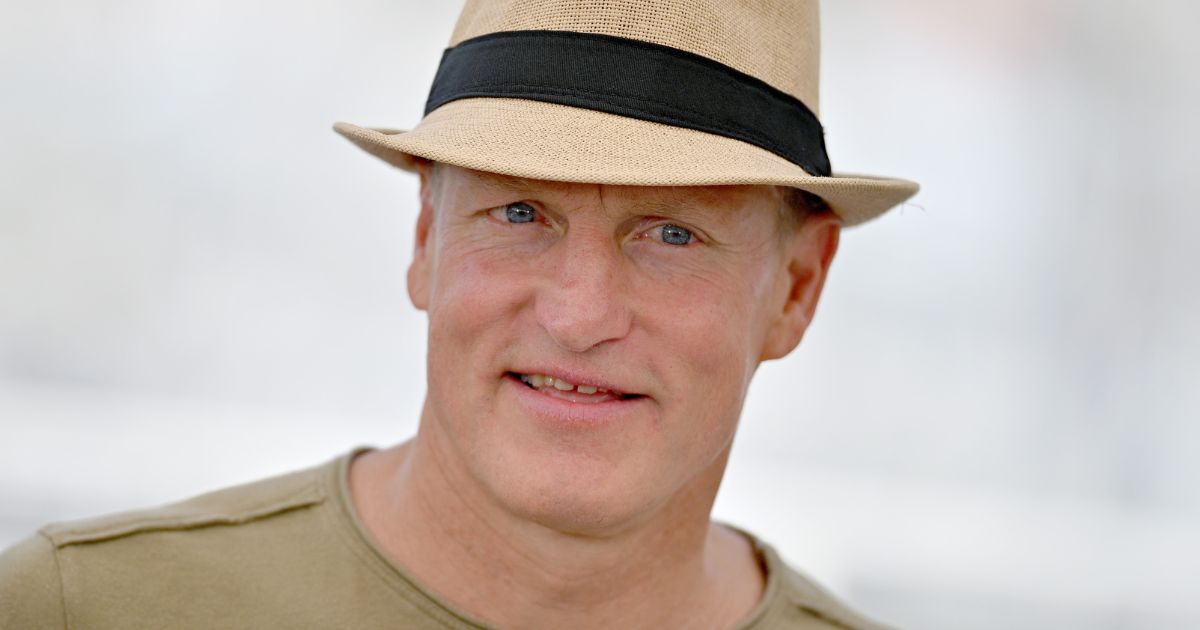 Woody Harrelson Torches Big Pharma During Hilarious Opening Monologue on SNL
As the negative consequences of the COVID lockdowns and speculation on the adverse effects of the vaccines themselves continue to come to light, the wisdom of those who so adamantly forced these evils upon us is coming into question.
Actor Woody Harrelson delivered a devastating blow to those folks during his opening monologue on Saturday's edition of NBC's "Saturday Night Live."
After spending several minutes joking about his fondness for smoking marijuana, he said he was in New York City's Central Park one morning reading over a script for a new movie.
Describing the plot of the script, Harrelson said, "The biggest drug cartels in the world get together and buy up all the media and all the politicians and force all the people in the world to stay locked in their homes, and people can only come out if they take the cartel's drugs and keep taking them over and over."
Only a few members of the audience found his joke amusing.
Trending:
Strange Dust Coats Cars Across Several States as Odd Smell Permeates the Air
He followed up by saying, "I threw the script away."
"I mean who is gonna believe that crazy idea? Being forced to do drugs? I do that voluntarily all day long."
His attempt to disguise the truth as humor did not go over well with members of the audience. And it probably didn't sit well with the powers that be at NBC either.
Woody Harrelson hosted SNL and his opening monologue criticized Big Pharma's response to CVD 19.

"The biggest drug cartels in the world get together and buy up all the media and all the politicians and force all the people in the world to stay locked pic.twitter.com/A9vwnFuRcc… https://t.co/KhroUOXiXo

— Erin Elizabeth Health Nut News 🙌 (@unhealthytruth) February 26, 2023
Harrelson's full monologue can be viewed below.
Woody Harrelson's monologue! pic.twitter.com/FAEcBDnIKu

— Saturday Night Live – SNL (@nbcsnl) February 26, 2023
As you can easily imagine, it wasn't received well by the liberal media either.
The headline of an article about the joke in The Rolling Stone read, "Woody Harrelson Spreads Anti-Vax Conspiracies During SNL Monologue." Its lead? "SNL host has a history of strange anti-science remarks during the COVID pandemic."
Did you like Woody Harrelson's opening monologue?
The article went on to disparage Harrelson as "a 9/11 truther who's shared a number of conspiracy theories during the COVID pandemic. In April 2020, Harrelson posted a gonzo article tying the supposed 'negative effects of 5G' to the spread of COVID, saying he found it 'very interesting.' In a May 2022 interview with Vanity Fair, Harrelson said of mask-wearing during the pandemic, 'As one who doesn't believe in the germ theory, I find it rather absurd.'"
According to TMZ, "Woody Harrelson raised more than a few eyebrows during his 'Saturday Night Live' appearance … this after the actor went all conspiratorial on COVID vaccines … something he's done before."
These sentiments were echoed throughout the legacy media.
Harrelson's joke was a breath of fresh air. It's about time someone made a joke that was actually funny on SNL.
Harrelson had the guts to say what the sane among us are all thinking. Odds are this is going to come with a large backlash, but he probably won over more fans than he lost with this brave move.