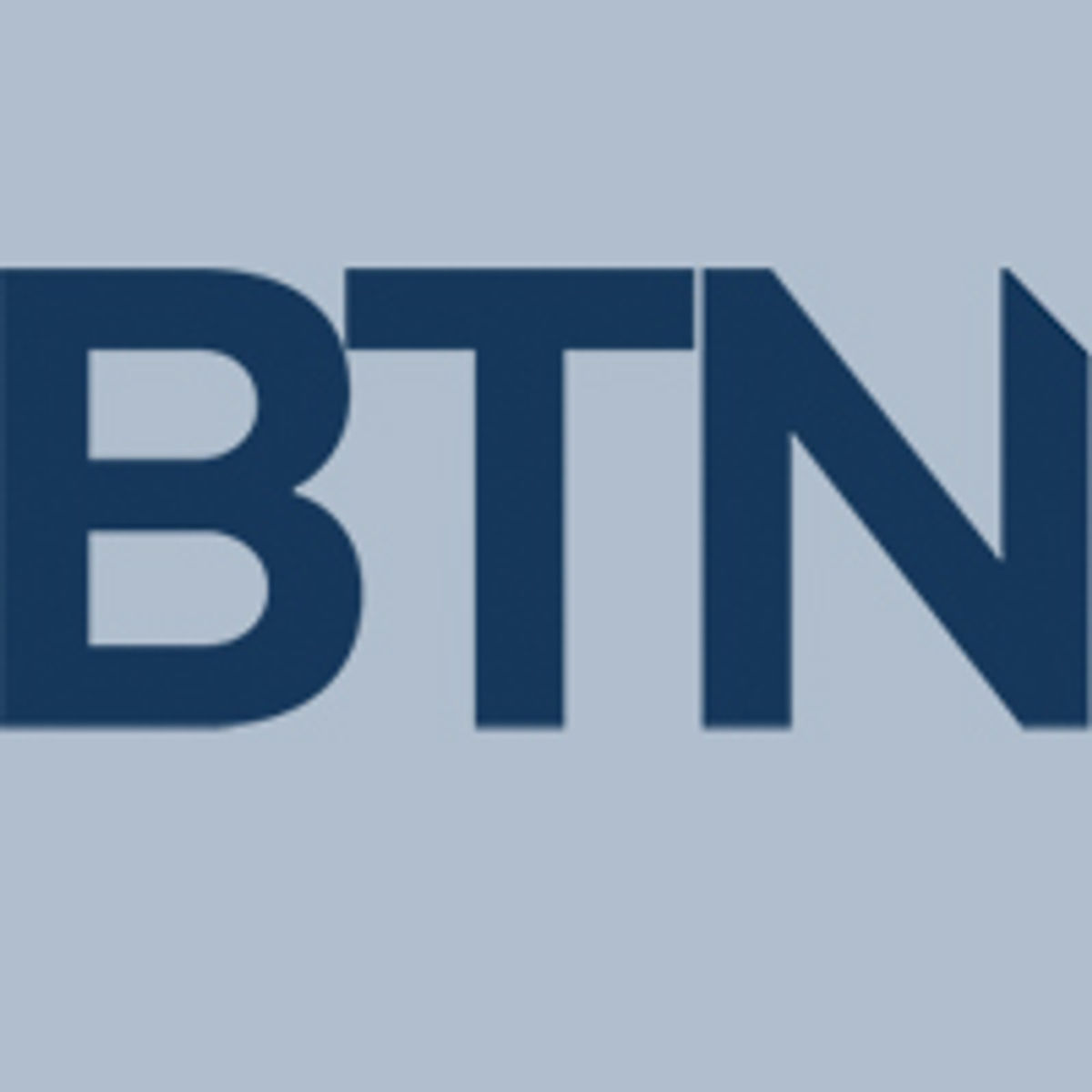 Survey: Most Buyers Project Full Travel Recovery By Year-End
About three-quarters of travel managers expect domestic business travel and external meetings travel volumes to reach pre-pandemic levels by the end of this year, and while the economy looms as a top concern, most said it has not caused cutbacks to their programs, according to a survey of 151 U.S.-based travel buyers conducted by the Global Business Travel Association and Spotnana.
In fact, more than half of buyers in the survey, conducted Dec. 12, 2022-Jan. 3, 2023, said the number of trips for domestic travel and external meetings already has returned to pre-pandemic levels, with an additional 22 percent and 26 percent respectively projecting that recovery will happen this year. A slightly lower 46 percent said conference and group travel has recovered to pre-pandemic levels, but an additional 30 percent expect that to happen in 2023.
For internal meetings and retreats, 44 percent of travel managers said volumes have already recovered, and 25 percent said full recovery will occur in 2023. International business travel was the least recovered, with 40 percent indicating it now is at pre-pandemic levels and 23 percent projecting that would happen this year.
About a tenth of travel buyers said it would take until at least 2025 for business travel to reach 2019 levels. While few said business travel in general would never fully recover, 5 percent and 7 percent respectively said that would be the case for internal meetings and international travel.
Coping with Economic Concerns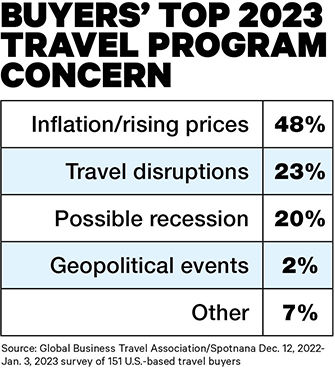 Just under half of buyers said inflation and rising prices was their top concern specific to their travel program this year, according to the survey. Twenty percent listed a recession as their top concern, while 23 percent said travel disruptions were their top concern.
Despite those concerns, most buyers are not altering their recovery plans. Twenty-eight percent said they are unlikely to limit travel due to economic concerns, and 36 percent said they are monitoring the situation but have no serious plans to limit travel. Seventeen percent said they are considering a plant to limit travel, and 19 percent said they already are implementing such a plan.
Cost savings is a top priority for both buyers and their company senior leadership this year, though senior leadership is more focused on savings, according to the survey. Fifty-four percent of travel managers listed savings in their top two priorities, and 65 percent said savings was in the top priorities for their senior leadership. More than half of buyers said traveler experience was in their top two priorities, but only 42 percent said that rated in the top two for their senior leadership.
In terms of travel manager duties, traveler communication and handling the company's travel management company relationship ranked as the top areas in which travel managers spend their time, with 60 percent and 57 percent respectively of respondents listing those among their top three duties. Supplier negotiations and data analysis were the next most frequent tasks, while risk management/traveler tracking and implementing sustainability-related practices was at the bottom of the list.
For the former, "this is likely driven by risk-management/traveler tracking being housed in a dedicated risk management division and/or not requiring as much time given business travel is returning but has yet to reach pre-pandemic levels," according to the survey.