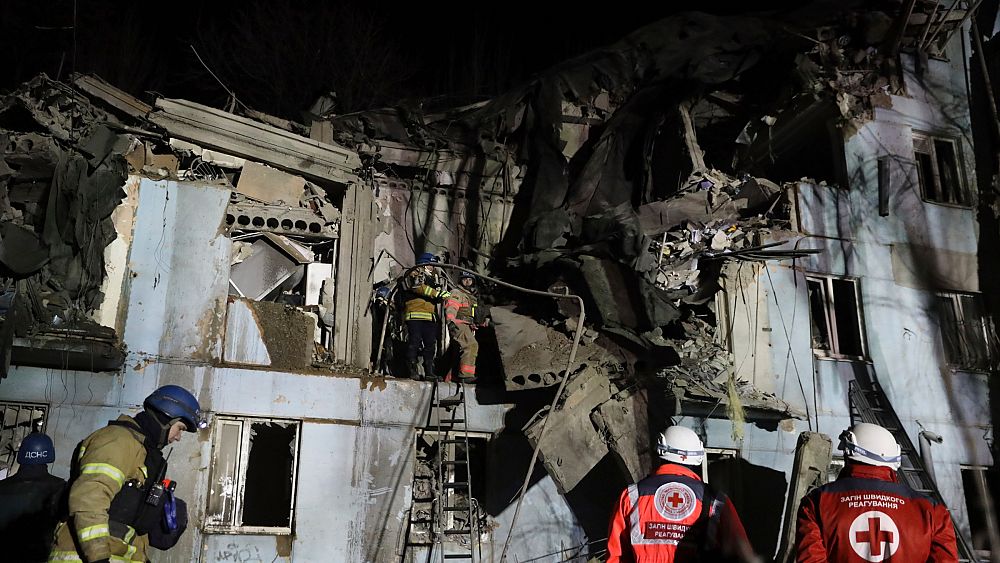 Russian strike on Zaporizhzhia kills at least three people
At least three people are confirmed dead after a Russian missile strike on a five-story apartment building in the Ukrainian city of Zaporizhzhia on Thursday.
President Volodymyr Zelenskyy said several floors of the building were destroyed in the strike, which occurred while it was still dark.
Zaporizhzhia had a population of more than 700,000 before Russia's full-scale invasion of its neighbour just over a year ago. It is the administrative capital of the partially occupied southeastern Zaporizhzhia region, which is home to Europe's largest nuclear plant.
Russian artillery, drones and missiles have pounded Ukrainian-held areas in the country's south and east for months. Moscow denies aiming at civilian targets, but its indiscriminate shelling has wrought widespread destruction in urban centres.
Click on the video above to see more.