Renewable energy start-up CEF to set up a dozen units to produce compressed biogas, manure
New Delhi-based renewable energy and organic manure start-up firm CEF (Clean Effentech International Pvt Ltd) Group has begun setting up nearly a dozen plants across the country to produce compressed biogas (CBG) and manure, the group's Founder and CEO Maninder Singh Nayyar has said. 
The plants that are being set up by processing organic wastes are part of plans of the National Agricultural Cooperative Marketing Federation (NAFED) to come up with 100 such plants in a couple of years. 
"The responsibility of setting up these 100 plants is with us. We have already started moving and the construction of seven is going on," Nayyar said.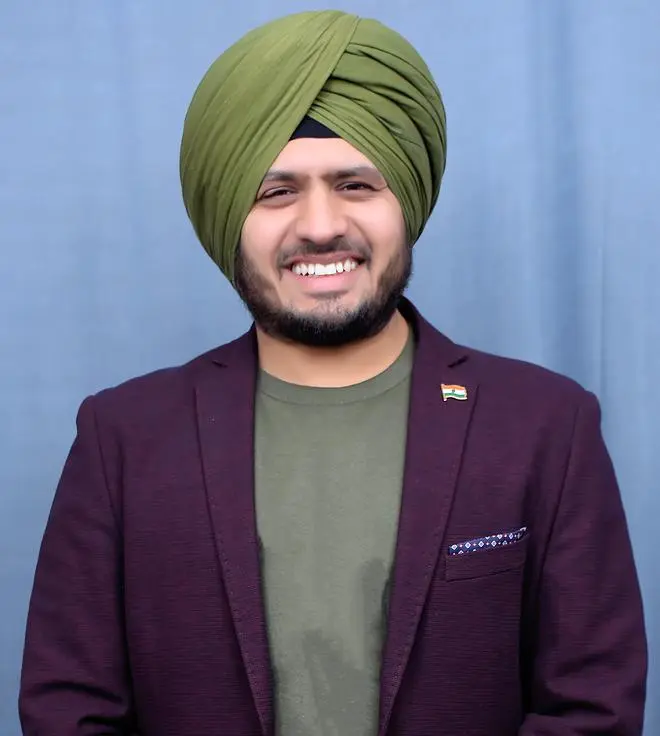 Maninder Singh Nayyar, CEF Founder and CEO

Manure from weeds

The construction of a plant has been completed at Muzzafarnagar in Uttar Pradesh, while another will come up at Rohtak in Haryana. Apart from these, CEF is executing an "iconic" project near the Dal Lake in Kashmir where the weeds will be taken out every year by CEF for 25 years. The weeds will be converted to organic manure.
All three are manure plants. Apart from these, six CNG and manure plants are coming up in Uttar Pradesh, two in Punjab and one each in Ahmedabad and Jammu. 
"Six plants are coming up in Uttar Pradesh due to the abundance of raw material," he said. 
"Our agreement with Indian Oil has been signed; our agreements with raw material suppliers have been signed and the environmental impact assessment and permission from the pollution control boards are in place," the CEF founder said. 
Own equity, investments 

The company — which is also into Ayurveda and delivers reliable, clean, green, and intelligent business models for the waste processing sector across the globe — has got manufacturing and sales license in Madhya Pradesh and it will set up a plant next year. It will also construct a plant on the Gujarat-Maharashtra border. 
CEF will be setting up all these plants with its own equity and investments, while NAFED will be the facilitator. The plants will produce CBG and the solid digestate that comes as a by-product will help the company produce the manure after enrichment. 
"The CBG brings five benefits to society. It treats the waste, substitutes imports, protects the environment, creates jobs and replaces chemical fertilisers," Nayyar said.
Switching over to organic

The organic manure produced by CEF will be a substitute for DAP and urea.  "We have enriched the organic manure with the NPK (nitrogen, phosphorus and potassium) level at 4 per cent and organic carbon content at 22 per cent. We got good results from field trials with this," he said. 
The organic manure is now sold in the market under the NAFED brand and over the last 2-½ years, we have sold 38,000 tonnes. The company has come up with a protocol to switch over to organic agriculture from chemical farming in a gradual manner. With the Centre opening up 16,000 centres to promote natural farming, Nayyar hopes his company's work at the agri input level will be useful. particularly with the NAFED brand name.
Initially, CEF distributed the inputs free of cost to farmers, distributors and dealers across Punjab, Haryana and Uttar Pradesh. Going by the feedback, the manure works well in horticultural crops but for grains and cereals, it takes time to gradually show the results.
New products lined up

The company expects 15 per cent of the agriculture sector to depend on organic inputs over the next 5-10 years. 
 On consumption of organic fertiliser, Singh said the offtake has been gradually picking up in wheat and mustard – the rabi crops. Among kharif crops, consumption has picked up pace in maize, millets and jute. During the zaid season — between rabi and kharif — there is good consumption of fertiliser for vegetables, maize and sugarcane. 
For the oncoming kharif season, CEF has come up with bio-booster, a liquid form of NPK. Also in liquid form, it will offer bio-nitrogen, bio-phosphorus and bio-potassium besides bio-pesticide and bio-fungicide. 
"Currently, our order book is worth ₹1,400 crore with some large projects. Of this, ₹650 crore will be spent in Uttar Pradesh alone," he said.
Waste processing plans

CEF has submitted a waste processing plant proposal to the Bangalore corporation and Gujarat. "We have submitted a few other proposals in Maharashtra," Singh said. 
As far as manure is concerned, the company will stick to the north in view of the logistics. "Since manure is bulky, logistics is a challenge. If I make manure in Jammu, the apple growers will take it. In Uttar Pradesh, farmers buy this at ₹14 a kg but we will be launching it at ₹8," he said.
CEF also promotes urban farming through the Urban Farmer app. The company has 100 paid customers in Delhi NCR and the number is increasing. The app is run on the business-to-consumer level and the company has submitted plans for urban farming to State governments. 
"Delhi government has come out with such a policy. The Uttarakhand has onboarded us as one of its partners to implement the project," Nayyar said. 
For Nayyar, these developments are a culmination of his efforts that began in 2012 to look at environment protection, soil conservation and job creation.