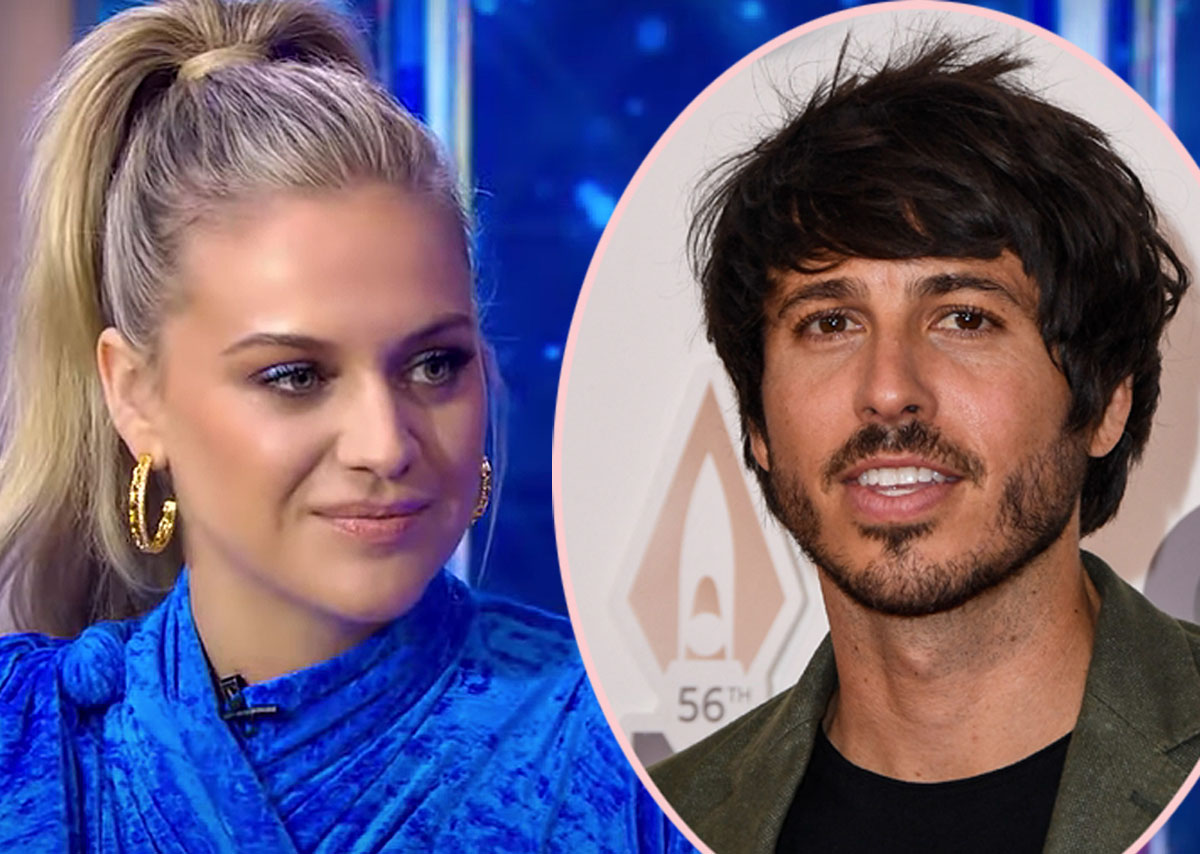 Kelsea Ballerini & Morgan Evans' BIGGEST Relationship Issue
Kelsea Ballerini and Morgan Evans' marriage sadly came to an end last year — and now we finally know what the breaking point was.
As you know, the 29-year-old filed for divorce from her ex-hubby in August 2022 after almost five years of marriage. According to the country songstress on the Call Her Daddy podcast, the couple wanted to remain friendly throughout their split, but that didn't happen. Soon after the pair began going back and forth with social media posts, call-outs, and songs about each other. It's been wild, guys!
Related: Kelsea Allegedly Cheated On Ex-Husband Morgan?
Morgan took to Instagram right after the podcast trailer dropped to express his heartbreak over Kelsea's words, writing:
"It's really sad for me to see this person, who I spent so much of my life with, and loved with all my heart, saying things that aren't reality and that leave out what really happened. She knows I'm not the type of guy to speak on those things publicly. If this is what she needs to heal, I hope it helps."
But that isn't all! According to Page Six last week, Kelsea was accused of cheating on Morgan during their marriage with The Chainsmokers member Drew Taggart! Apparently her alleged cheating and some other issues slowly wore the relationship down, ending in a split.
What were those "other issues"? An insider for US Weekly said on Wednesday they disagreed heavily on wanting children! The source explained their "intense" romance went through periods of "friction, tension, and toxicity" while Kelsea attempted to "keep her feelings bottled up for so long":
"Kelsea was very young and naive when she met Morgan, they clicked right away, but their relationship was always an emotional roller-coaster … She kept it a secret from most in her life. Morgan and Kelsea's main issue was their disagreement about having kids."
Oh?
The insider noted the Miss Me More songstress' family and friends saw "issues" within her relationship, and it was Morgan who was the one that pushed to have children:
"Morgan [had] been ready for a long time. They had been having issues, relating to each other and trouble being kind to each other, but the disagreement over kids was the nail in the coffin."
At the end of their statement, the source said there's more to this breakup than meets the eye:
"Kelsea's songwriting has been her therapy, but she's also trying to be respectful. Kelsea and Morgan have two very different versions of the story and that's what's showing now."
It seems like Kelsea is doing just fine, though! A source dished to People on Wednesday the Subject to Change singer is "right where she wants to be":
"She is dating, but doesn't feel any pressure to be serious [with someone]."
The insider said the divorce was "awful for her" and she was "very upset about it" — but now the country crooner is in a "much better place." In response to her ex's desire to have kids, the source explained:
"She feels too young to have a family. There are things that she wants to accomplish first. She loves working and is not ready to take a break. She knows she'll meet 'the one' when the time is right."
There's nothing wrong with waiting until you're ready! Children are a big commitment and lifestyle change!
Right now the Peter Pan singer is just living her best life with her new boo Chase Stokes of Outer Banks:
"She has fun with him. They support each other's careers. She is touring right now and he has been to some of her shows. Otherwise, they see each other in L.A. where Chase lives."
Hopefully Kelsea and Morgan are finally getting past the hard part of the split and are moving on to bigger and better things! Reactions, Perezcious readers?
[Image via MEGA/WENN/YouTube/GMA]