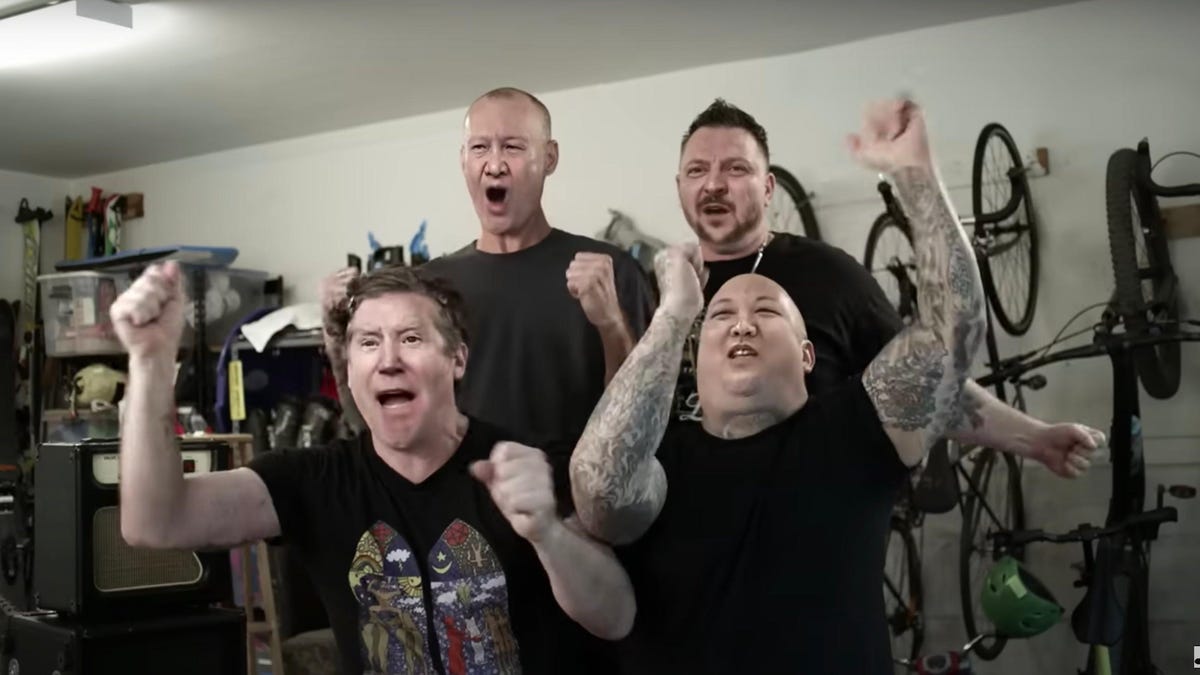 8 Music Videos That Show How Fast Deepfakes Are Evolving
If there's one thing aging nu-metal rap-rockers Limp Bizkit are not, it's subtle. Naturally, that applies to their recent foray into deep fake videos as well. Last month, the band responsible "Nookie," "Break Stuff," and the popularization of Dickies shorts released a video for their song song "Out of Style," where each of the band members' faces are replaced with a powerful world leader. Vladimir Putin, Xi Jinping, Kin Jung Un, Joe Biden, and Volodymyr Zelensky are, and a hot-dog-wielding Tom Cruise all featured in the video throwing down and getting their groove on. Biden, if you were wondering, is shredding on lead guitar.
Limp Bizkit – Out Of Style [Official Music Video]
The 3:24 track is both an acutely self-aware dig on aging and maintaining relevance and commentary during a time of geopolitical anxiety. It's also so stupid it's funny. Since the deepfake only applies to the faces, the bodies still bear the artists' tattoo sleeves and early 2000's apparel. In one of the more memorable parts of the video, Biden, Xi, Kim, and Zelensky huddle beside Puting, rooting him on as he struggles to chug a beer through a siphon. Putin succeeds.